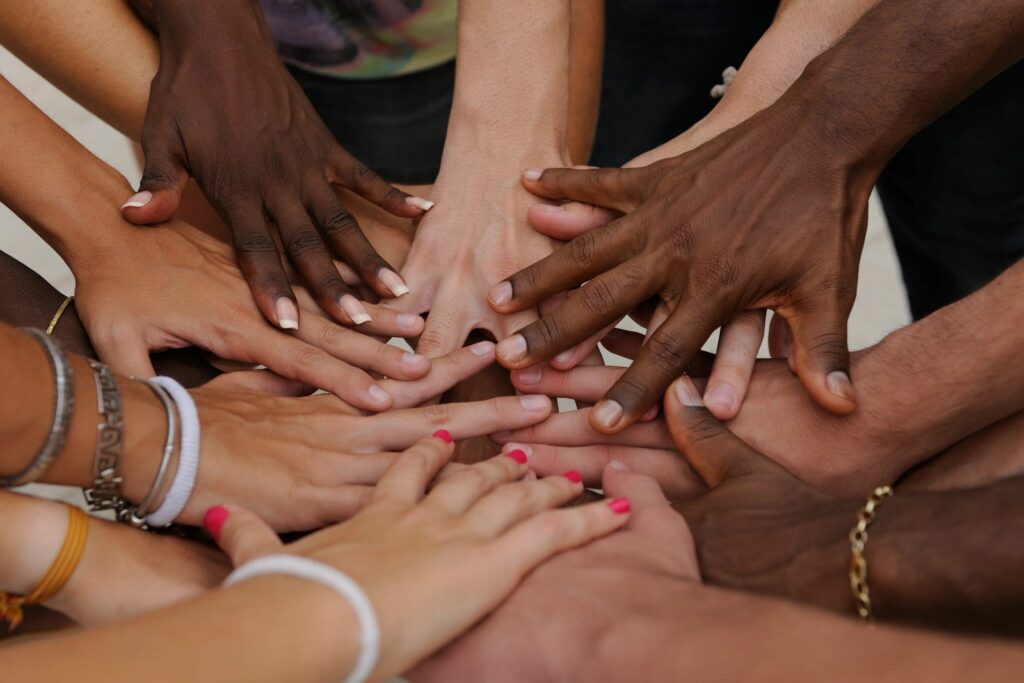 If we dive deep enough into ourselves we will find the one thread of universal love that ties all beings together. – Amma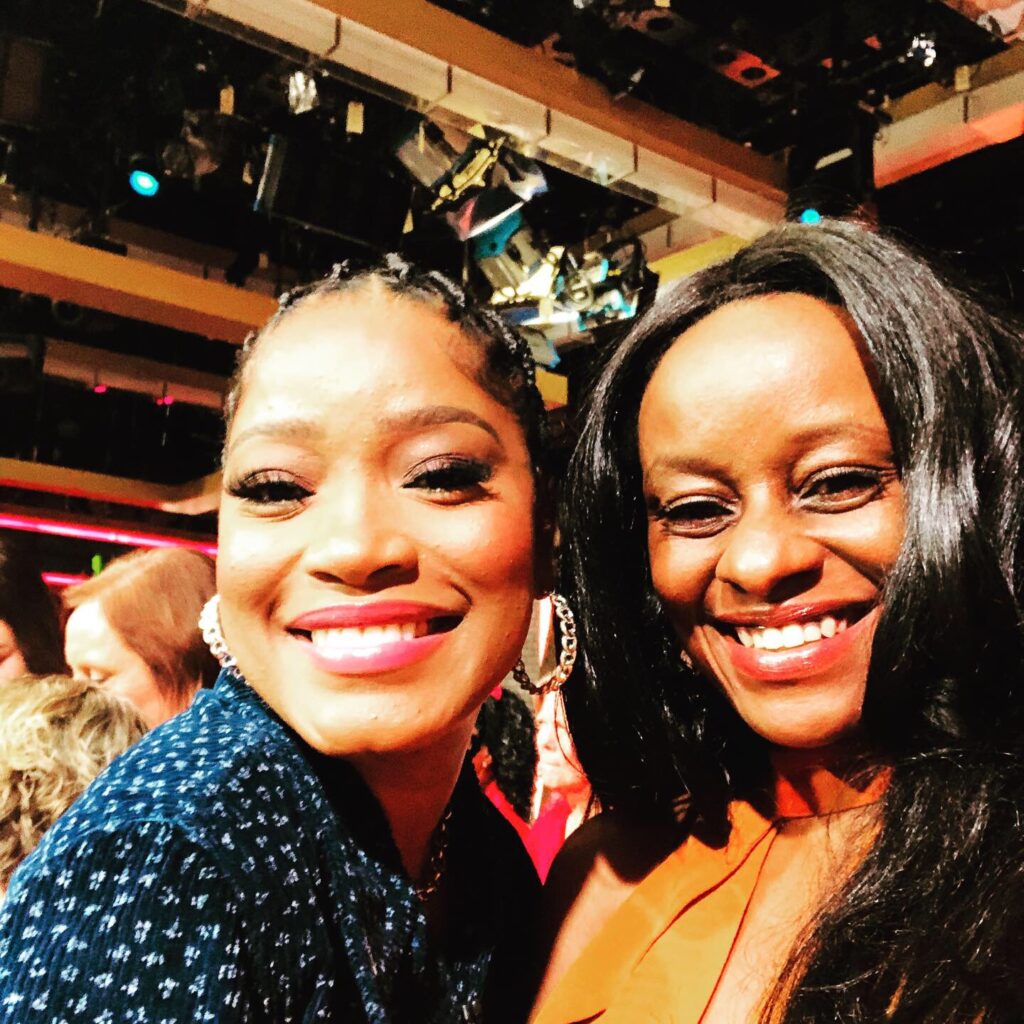 "This is what happened on Monday 10/21/2019. I had an amazing time! Good Morning America 3 New York City
"My favorite 3 words are fearless, courage & preseverance."
Do you want to write a book but feel stuck? What is the process? Who will edit? Publish where?Join us at Saint Peters University for this years 6th Annual Act Like a Lady,Think Like a Boss Summit on November 16th , 2019 We have a panel for you that will get you ready to "Write Your Story"! Featuring Monique Mensah award winning author and founder of @makeyourmarkps publish solution. Moderated by Dana Martin @trulyinspiredmartin Transitional Speaker, Host, and Author.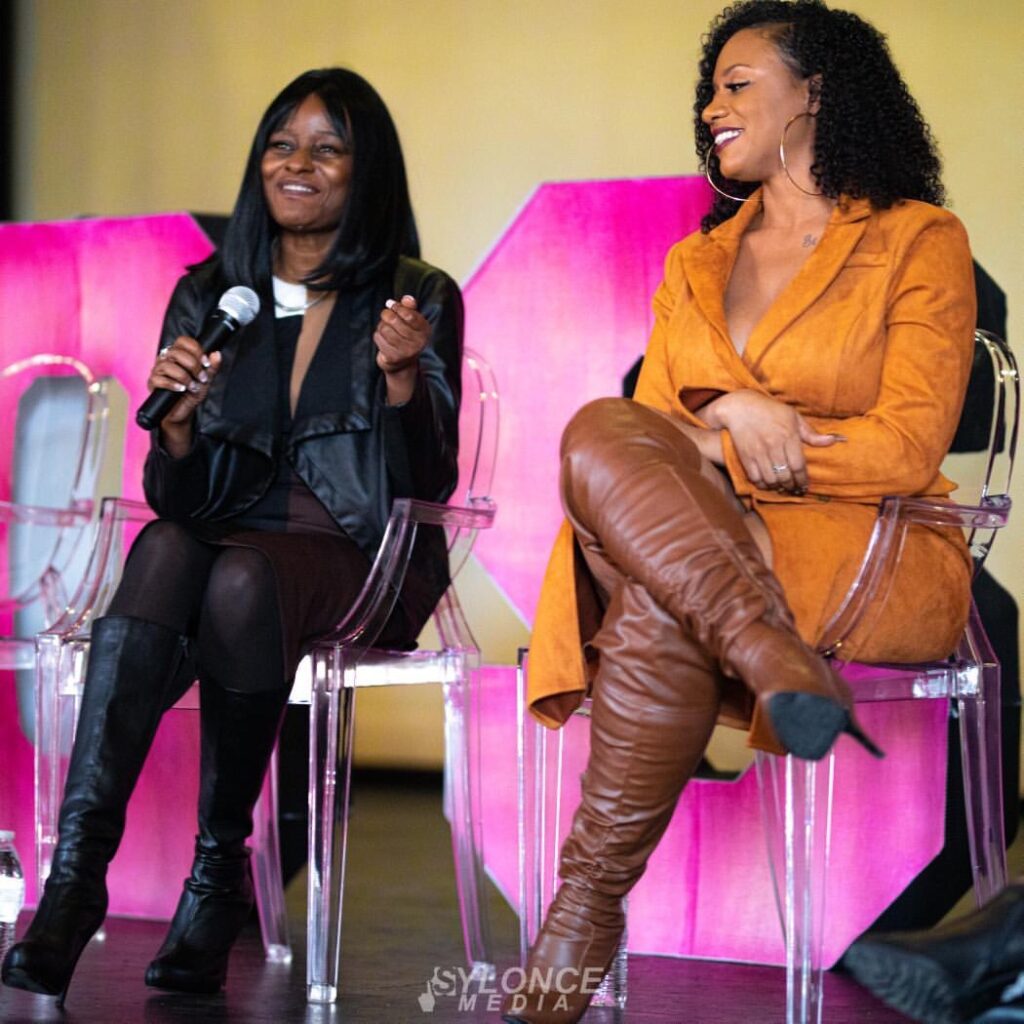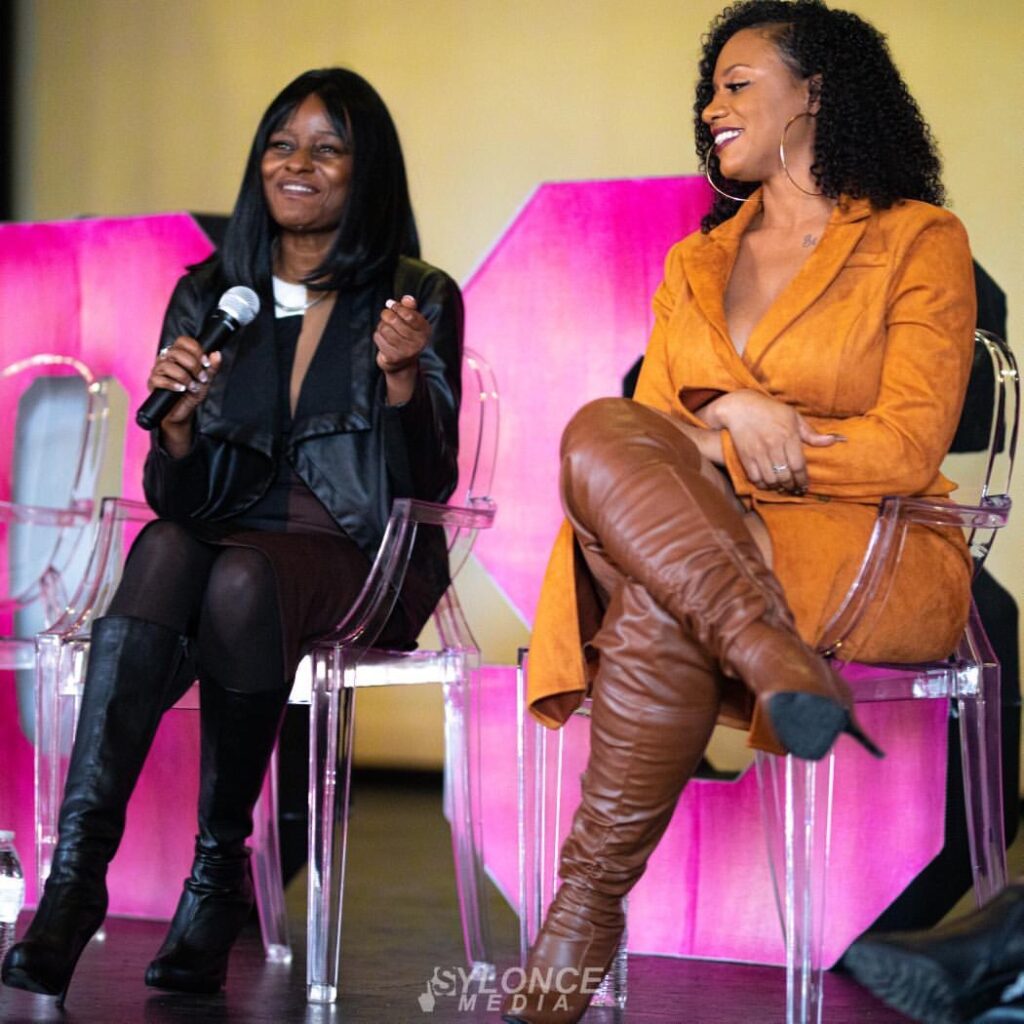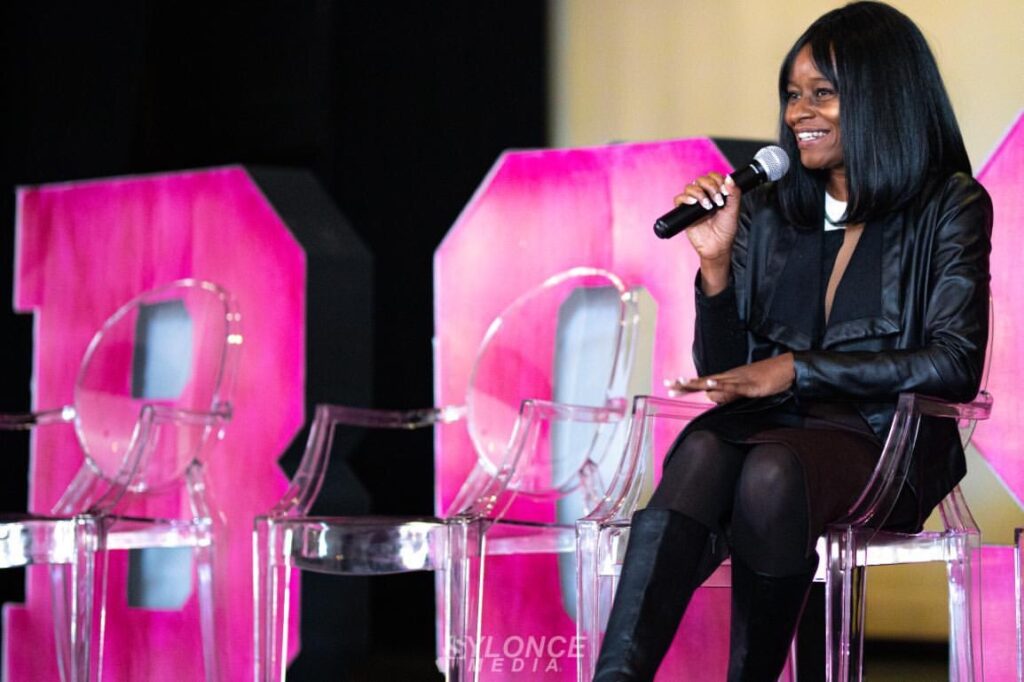 "Keep telling yourself that things are going to work out even when you don't know how. The positive attitude, optimism & hope will start to change everything that's happening in your life. Your mindset determines your outcome. " – Sherontelle Dirskell #ActLikeALadyThinkLikeABoss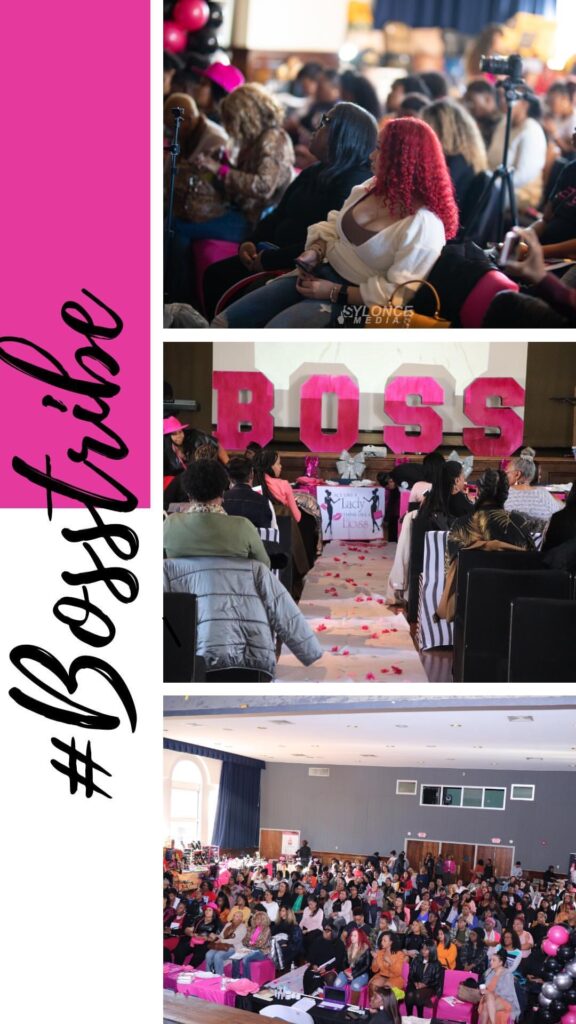 Repost @thinklikeabossnj with @get_repost
・・・
Can we throw it back to to last weekend…On Saturday November 16th Think Like a Boss had their 6th Annual Act Like a Lady,Think Like a Boss Summit….the summit was supposed to be cancelled for 2019 but God's plans always outweighs circumstance and in under 2 months time we've managed to gather hundreds of women, phenomenal vendors, inspiring speakers, pink carpet host, a whole band, and the BOSSTRIBE from all over the tristate and beyond to fill Saint Peter's University with love, knowledge, laughter, music, and even tears…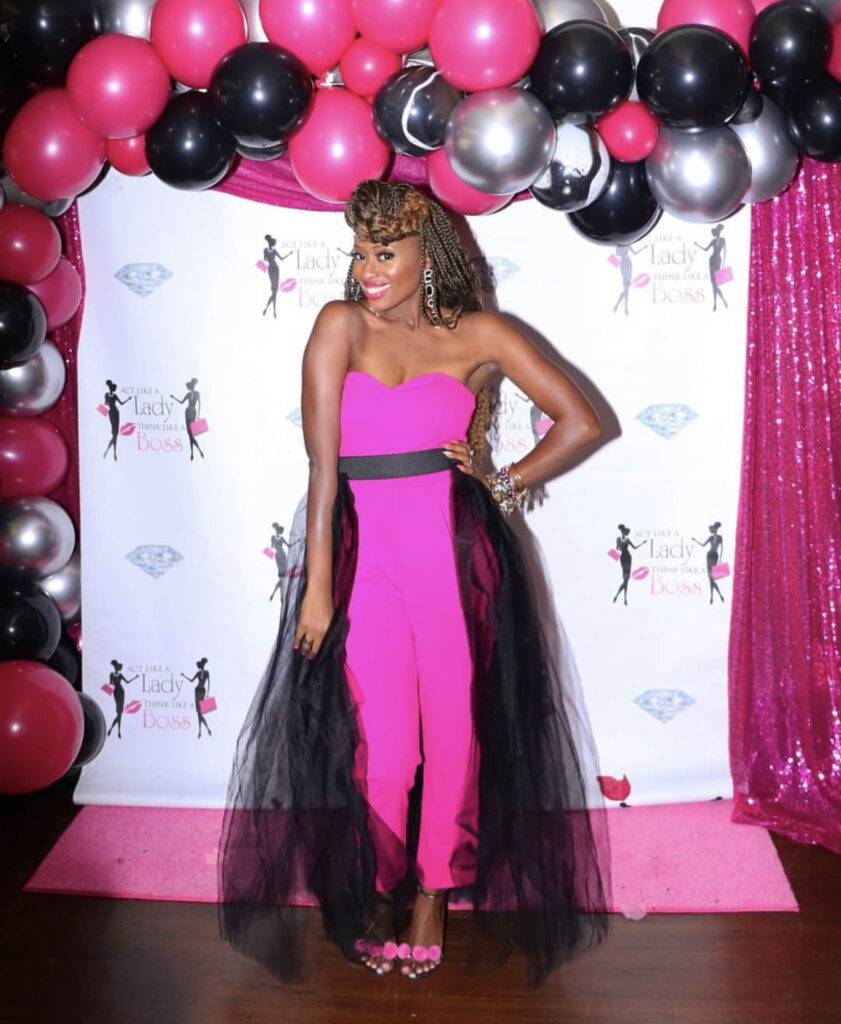 Alexandra Bernard Simmons, Founder/CEO at The Evolution of Hip Hop, LLC & Act Like a Lady, Think Like a Boss NJ
I had an amazing time! 100 Men of Color Awards 2019.. Congratulations to all of the honorees… #100MOC
The 100 MEN OF COLOR BLACK TIE GALA & AWARDS
"THE 7TH ANNUAL CELEBRATION" / FRIDAY OCTOBER 18, 2019
THE BUSHNELL THEATER / HARTFORD, CT
166 Capitol Avenue, Downtown Hartford
VIP Reception 7pm / 100 Men of Color Awards 8pm
Special Guest Honorees
Eriq LaSalle The 2019 Legacy Award
Omari Hardwick The 2019 Make A Difference Award
Korey Wise The 2019 Make A Difference Award
(The Central Park 5)
THE 2019 100 MOC HONOREES
Anthony Abdullah-Marshall . Thyhason Adams .
Wesley Saintil Arbutnott . Sergeant Steve Austin
Dwight Bachman . LeRoy Bailley III
Corey Baker . Larry Kable Beecham
Pastor Anthony L. Bennett, D. Min.
Alessandro Rey Bermudez . Gregory J. Bernard
Johnnie Bird III . Wallace Black , Jr.
Carl L. Brown
Charles "Challz" Brown . Edward Brown III
Stephen M. Bynum . Melvin Cabrera.
Bryan Gilbert Callender . Edwin Castro
Bishop W. Vance Cotton, Sr. . Dr. Carlos Crespo
Tim Daniels . Marcus Davis
Philip Davis . Shane Davis
Earl A. Davis, Jr. . Kobi J. Dennis
Soloe M. Dennis, MS, MEP
Devonte Dillon . Raymond Dolphin
Torrance Flowers . Dana S. Forrester
Norman N. Forrester, CPFA,CRPC
Walter J. Francois
Brandon Q. Gardener . Carlos Gomez
Greg Grant . Ellsworth L. Grant, Sr. . Bryan Hall
Marcus Henderson . Mark Henry
Patrick W. Hill . Drake Hughey . Darryl A. Hugley, M.S.
Junior Jabbie . Vincent Jaunai
Darrius M. Johnson . Ronald X. Johnson, J.D.
Tyrell Devon Jones . James M. Jones
Dyllan Jones-Leonard
Joseph "Jo-Jo" Kolodnicki, Jr.* Kenneth Earl Kornegay, Sr.
Rev. Derrick D. Lewis . Jerome Lorde
Wasine G.C. "DJ Wasine" Mark
Maurice "Moe" Mathews . Billy Thomas McBride
Kenneth L. McClary
Apostle-Elect David W. McClure, Jr.
Hector C. McIntosh . Michael Mitchell.
Levar Mitchell, M.S.W. . Joseph Moniz
Carlos Montanez . Aaron J. Moody
Vernon Moore . Gary Nelson . Stevey Newnez
Mitchel Noel . Carl "Kid Fresh" Nutter
Raul Ortiz . Joseph Pina . Maurice Powe
Malik A. Ramiz, AS, BS, MS. ED, MSW
Lawrence Richardson.
Rev. William "Bill" Rivera . Harvon Jemiel Rose
Joe Sam . Domingo "DJ Mingo" Sanbula
Chef Damon "Daye" Sawyer. Andrew D. Scott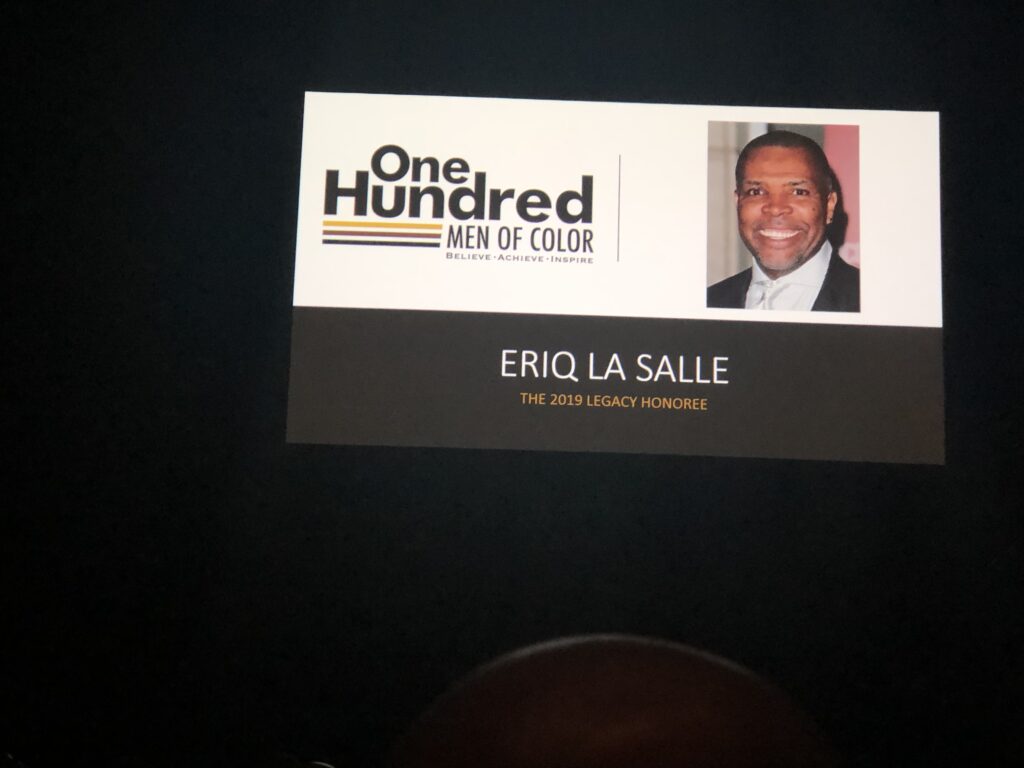 One Hundred Men of Color 2019 Legacy Honoree Eriq La Salle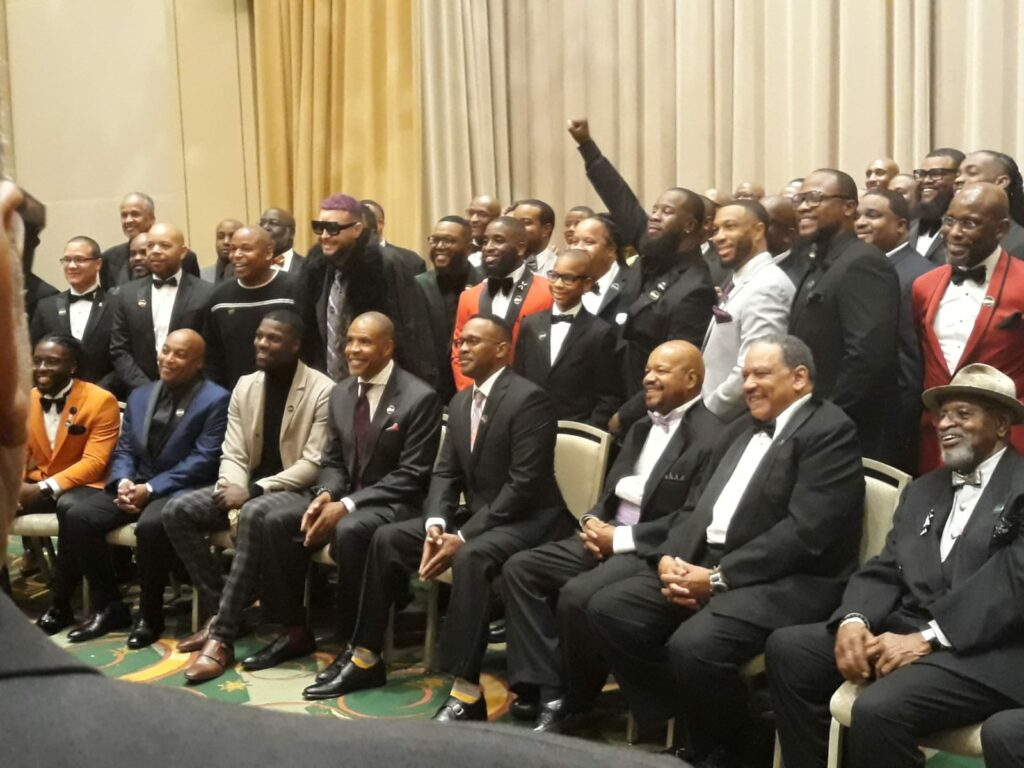 The Bushnell Performing Arts Center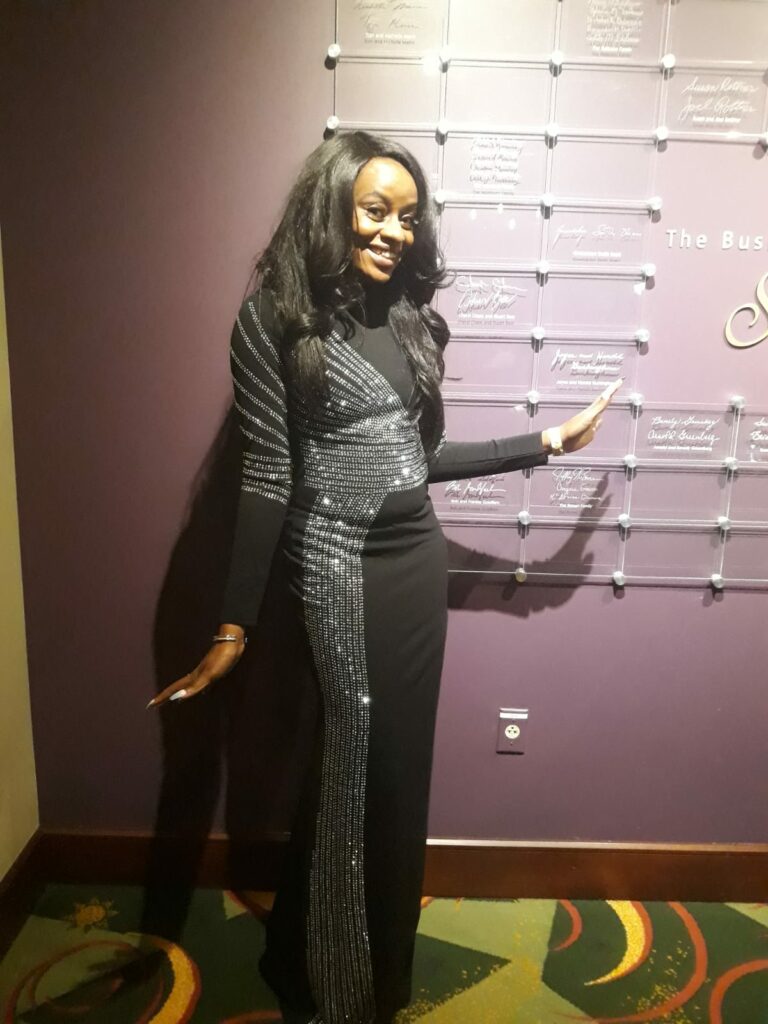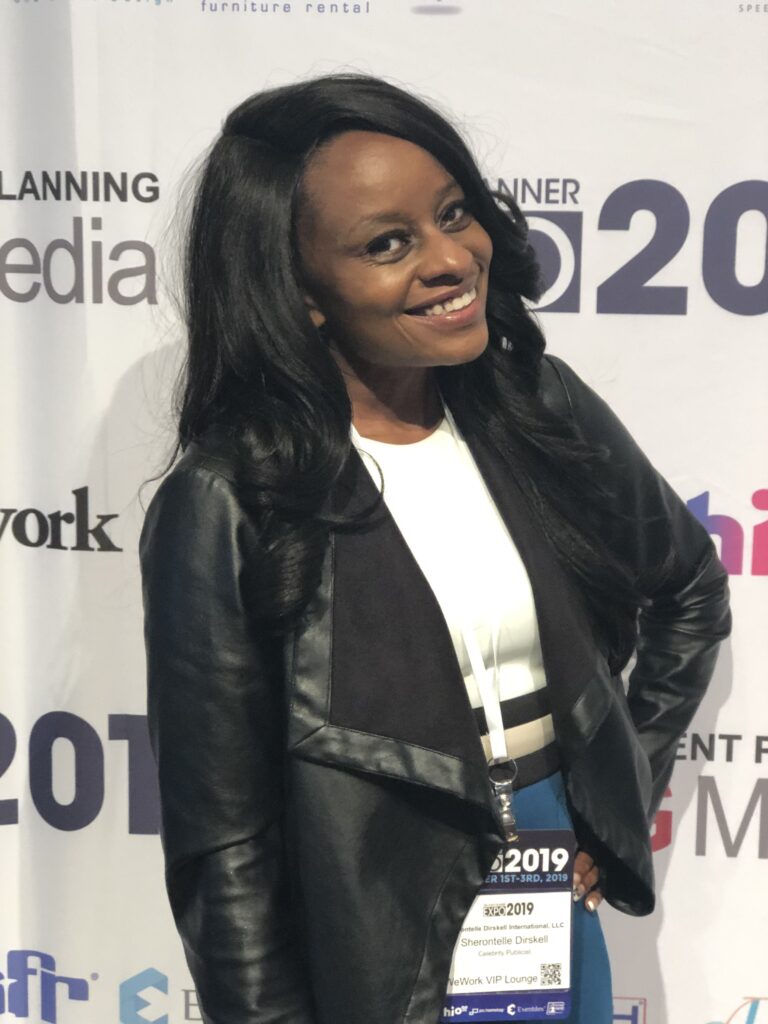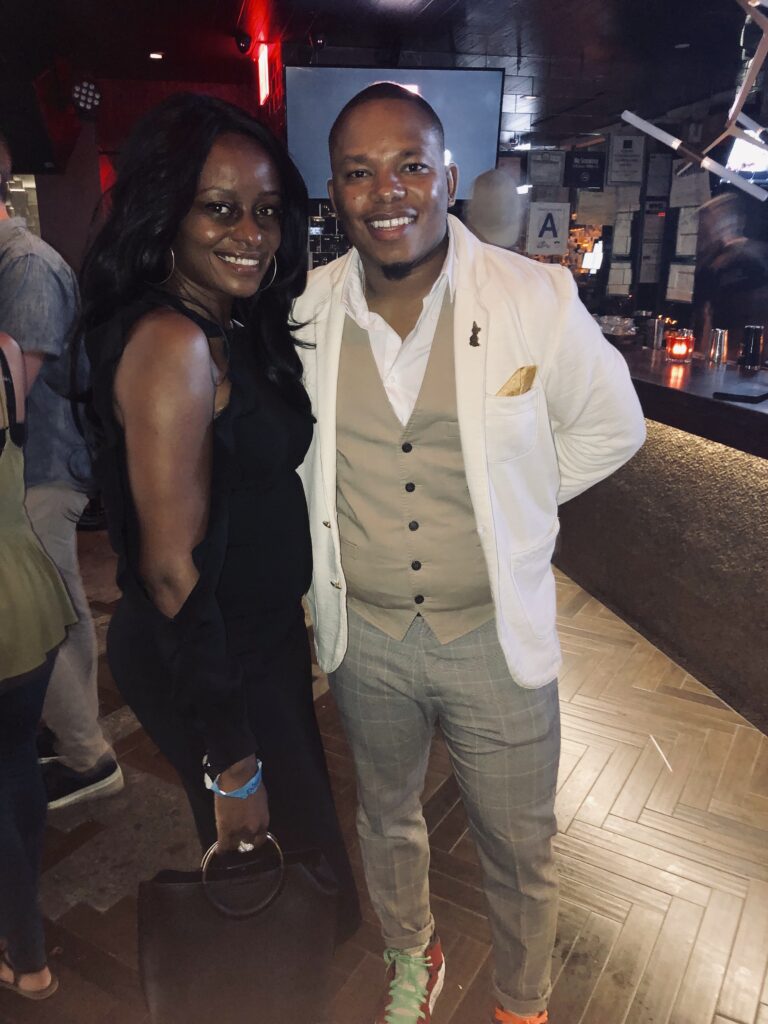 Attended the Entre Presents Entertainment Night at Microsoft NYC
Photo with Two Lewis, Founder of Owner's District, Entertainer Manager.

Xavier "Two" Lewis is one of the most sought out managers of this generation.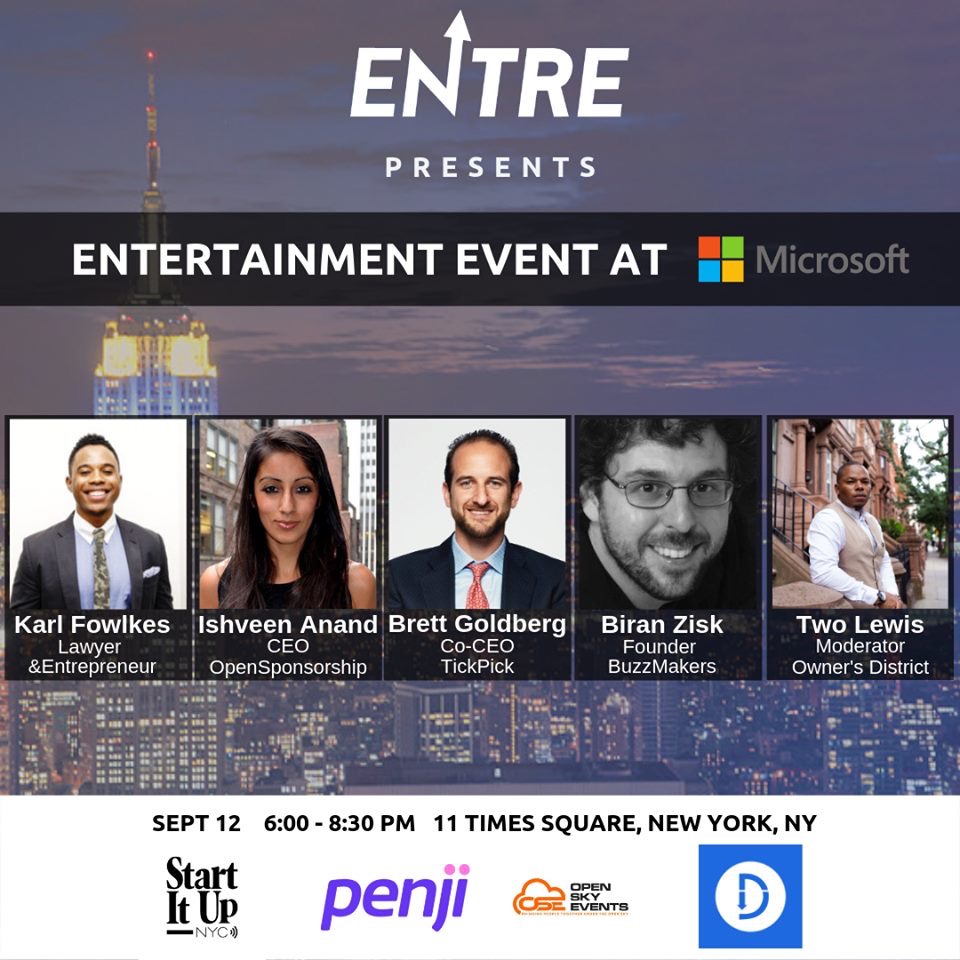 Entertainment Startups and Entrepreneurs Event + After party Rooftop
Entre is hosting another special event geared toward the entertainment industry. Founders of entertainment startups come together to tell their story.
Our event brings people together to openly discuss and share ideas with like-minded individuals. We welcome entrepreneurs of all types, start-ups of all sizes, industries, and stages to join us in finding the inspiration, resources, and friends that will make them successful.
Whether our members are just beginning to build a company, or are years into their venture, We aim to refer to the best services available for helping them achieve their goals. We aim to work with sponsors and partners who share our vision in helping the start-up community grow and succeed.

Speakers:
Karl Fowlkes
Karl Fowlkes, Esq. is a solo practitioner, educator, and entrepreneur based in New York City. Karl focuses on assisting entrepreneurs, freelancers, and creatives organize and protect themselves in the digital age whether it's structuring investments, protecting intellectual property and maneuvering through early-stage startup issues. In a short time, Karl's clients include platinum-selling recording artists and creative companies that have been featured in Forbes and Business Insider. Karl also provides monthly insights, workshops, and articles on hot-button legal topics. In addition to his legal and digital projects, Karl is also a Music Publishing Professor at Drexel University and Hip Hop Culture Professor at Rowan University. Look for Karl on Instagram, Twitter, and Medium at @esqfowlkes.
Ishveen Anand, Founder, and CEO of OpenSponsorship.com

Ishveen Anand, is the founder and CEO of OpenSponsorship.com, the largest sports sponsorship marketplace, covering over 150 sports and 5,500 professional athletes, teams and events. Having completed over 3,000 deals, OpenSponsorship enables brands with its software-enabled tools that are powered by AI, Google Analytics, IBM Watson, Shopify integrations and ROI tracking. Ishveen, is a British native who graduated from Oxford University, she was on the Forbes 30 Under 30 2015 Sports List, and has been featured in multiple publications as an expert in sports + influencer marketing. Prior to starting OpenSponsorship, she was a sports agent working with top teams, brands and federations.
Brett Goldberg, Co-CEO and Co-Founder of TickPick

Brett Goldberg is the Co-CEO and Co-Founder of TickPick. Brett and his college roommate Chris launched TickPick in 2011 to provide a solution for fans who enjoy live entertainment – without having to pay the exorbitant fees. They pride themselves on providing the best ticket price with the most accommodating user experience on the market.
Since launching the company in 2011, TickPick has grown from two founders to a profitable, employee-owned 30+ person company that has also acquired separate ticketing brands such as RazorGator and Rukkus as part of its umbrella in order to optimize their services and improve user experience.
In 2016, Inc. 500 named TickPick the 90th-fastest-growing private company in the USA. They followed that up by being named to Inc. 5000's list of fastest-growing companies in both 2017 and 2018.
Two Lewis, Founder of Owner's District, Entertainer Manager.

Xavier "Two" Lewis is one of the most sought out managers of this generation. Two is the manager of Omari Hardwick & Founder of Owner's District Management. In Two's rise to management he has been able to work with artist such as Macy Gray, Bow Wow, the late Bankroll Fresh, Rara, Dave East, H.E.R, Remy Ma, Dionne Warwick, Big Daddy Kane, Jermaine Dupri, & Manuel Seal.
Owner's District boast a exceptional roster of talent including Omari, Marco Mckinnis, Caleb Steph, Benjamin Earl Turner, Lexxy & a host of talented producers. Owner's District also has curated special events for listening parties with ASAP Rocky & Block Boy JB, NYE with Teyana Taylor , Super Bowl Llll with Teyana, Cardi B, Gucci Mane, Kevin Hart, & 50 cent.
Two started his career in music interning at Sosodef where he later became a A&R, He obtained A&R positions at Virgin Records, Island Def Jam, & became marketing director at Us Records & J Records.
While taking a break from music Two worked in PR for the Atlanta Falcons & Founded the Non Profit On Track Georgia. @trackgeorgia help kids get on track in life through after school programs, mentoring, summer camps, & even athletics. Still to this day the non profit boasts a 100% graduation & scholarship rate for its seniors.
Brian Zisk, Founder of BuzzMakers Inc.
Brian is a founder of BuzzMakers, Inc., which produces the SF MusicTech Pop Up @ Mondo.NYC which will take place on October 16th at the Williamsburg Hotel, the SF MusicTech Summit, the Future of Money & Technology Summit and more. He is a co-founder and Managing Partner of the SF MusicTech Fund, a Venture Partner for Exponential Creativity Ventures, and has agreed in principle to join Legacy Entertainment Ventures. Additionally, Brian is a Co-Founder and Board Member Emeritus of the Future of Music Coalition and a Board Member and Strategic Advisor for a wide variety of tech companies and non-profits, including SXSW. Brian was previously a founder of The Green Witch Internet Radio which was sold to (NASDAQ: CMGI) at the turn of the millennium. He actively helps many of the companies he or his firms have invested in, including Jammcard, Musiio, Audible Reality, Chia Network, and more.